Mission trips are an exciting way to travel the world and have a meaningful impact on it as well. Whether you are a Christian missionary looking for an experience that isn't offered by your local church, or come from a non-religious background but still want to make a difference, here are the top mission trip for 2019.
Best mission trips for teens
GoEco has several projects that are specifically designed for teens looking to travel. Parents can be assured that the teens will be highly supervised and with other people their age, as well as do volunteer work that is appropriate for them.

Under 18 Community Involvement in Costa Rica
Teens who are 15-17 are able to join a two week tour of Costa Rica that will be filled with adventure activities as well as various construction and renovation projects in local schools. The teens will get to learn about Costa Rican culture, it's environment and also engage with the local communities that they will be working with on their trip.
Under 18 Sea Turtle Conservation in Greece
The sea turtle conservation project is perfect for teenagers looking to go on a mission trip to Greece. This project is also specifically made for 15-17 year olds and will include conservation work throughout the week and sightseeing on the weekend. The participants will also be able to gain skills in surveying and data collection as well as engage with the local community by assisting in educational activities.
Best mission trips for college students and professionals
Professionals and students, especially those in the medical field, looking to expand their skills and resume during their mission trip, are recommended to do an internship. Internships are a great way to integrate into the community and learn more about the culture of the people, whilst practicing in a foreign environment and gaining international experience.

Cuzco Health and Medical Care in Peru
Students of health science, nursing and pre-med, as well as licensed medical professionals, are able to volunteer in the Cuzco healthcare system. Tasks range from taking vital signs to distributing medication, as well as participating in community work. Missionaries lead health workshops and discussions and also provide companionship to often overlooked groups of people, such as the elderly.
Antigua Medical internship in Guatemala
Missionaries who speak Spanish and want to have the opportunity to practice medicine in Spanish, will find the internship in Guatemala to be very beneficial. As well as taking Spanish language classes during the stay, volunteers will assist in patient consultations, physical examinations, offer family planning services and more.
Rural Healthcare and HIV/AIDS Awareness in St. Lucia
The project in St. Lucia aims to work with persons living with HIV/AIDS as well as raise awareness about the illness in rural villages. Missionaries will join support groups, empowerment groups and education classes, with the intent to both learn about HIV/AIDS management in developing countries, as well as offer support to those impacted by it.
Livingstone Healthcare and Community Outreach in Zambia
This project is split between offering medical assistance and community support, to the people of Zambia. This mission trip allows volunteers to help out in clinics and also with home-based care, whereby the missionary will visit the homes of bed ridden patients and offer them much needed support and education. Visits to elderly homes and prisons will allow the volunteer to reach other members of the community and give them information on hygiene and modern HIV prevention measures.
Social Work Internships in Costa Rica
Social workers who speak Spanish are able to contribute to a variety of projects running in Costa Rica. Projects can include working in public schools, at a home for the elderly, an organization for migration, a rehabilitation and recovery program for women affected by the sex industry, and at a daycare for underprivalaged children. Missionaries will also get to experience living with a host family, furthering their experience of the Costa Rican culture.
Environmental Impact Internship in Zambia
This internship requires a minimum four-week commitment and will allow interns to partake in an award winning eco-brick program. As well as learning to build with the eco-bricks, interns will raise public awareness about plastic pollution and will gain experience in project management, as they work with a personal development coach to improve their own leadership skills.
Best mission trips for adults
Mission trips aren't just for youth and students, adults are also able to partake in such tours, bringing more meaning into their life as well as to those around them.

Teaching and Sports Facilitation in Malawi
Missionaries wanting to work with youth in Africa, especially those with a special interest in sports, are invited to volunteer in Malawi. This unique project offers volunteers the opportunity to impact the lives of young children through sports coaching and engaging activities in rural and underfunded schools.
Cape Town Girl Empowerment in South Africa
Women in Africa are often disadvantaged and in much need of positive role models and outside support. Missionaries in South Africa will teach English and participate in empowerment groups for underprivileged women. Volunteers will also work in a girls and boys club that provides a safe space for children.
Day Care in St. Lucia, South Africa
With many families affected by HIV/AIDS in St. Lucia, children need extra support both for their physical and mental wellbeing. Volunteers on this mission trip will support local care-givers and teachers in their efforts to educate children as well as bring joy into their lives through interactive and fun lessons.
Not all mission trips are set in squalid conditions. This project, for example, will allow volunteers to live on a beautiful island in Fiji. The mission will involve assisting teachers in subjects such as math and science, as well as allowing children to practice their English.
Best mission trips for groups
The following projects allow for a larger intake of volunteers, making them a perfect choice for those wanting to take a group on a missionary trip.

Brazil has one of the largest populations of Christians in the world and with Christ the Redeemer looking over Rio, missionaries are sure to enjoy this meaningful project. The program includes a tour of favelas as well as assisting in daycare centers in some of Rio's poorest regions. (Suitable for up to 50 international volunteers).
Children's Hospital Play Therapy in South Africa
This is a fun mission trip that will allow volunteers to play games and interact with children going through the healing process at a renowned hospital in Cape Town. Missionaries will be able to offer emotional and physical support to the children as well as gain experience working in a hospital setting and interacting with patients and their families. (Suitable for up to 20 international volunteers).
Wild Animal Rescue Shelter in Ecuador
Missionaries wanting to brush up on their Spanish and work with animals, will love volunteering at the wild animal shelter in Ecuador. This mission trip includes Spanish language lessons as well as experience in caring for wild animals that had been rescued from abusive environments. (Suitable for up to 24 international volunteers).
Wildlife Rehabilitation Center in South Africa
This rehabilitation center will give volunteers the opportunity to take care of orphaned animals, nurture those with injuries and assist in the maintenance of the center. The accommodation provided includes separate rooms for males and females, so it is a great choice for more conservative missionary groups.
Most affordable mission trips (under $990 USD)
Raising money to go on a missionary trip can be hard, but once the fundraising begins, volunteers will often find that people are willing to donate to a worthy cause. By going on an affordable missionary trip, volunteers are able to further help the organisation that they will be volunteering with either through monetary contributions or by helping to bring much needed materials that the projects would otherwise not be able to afford.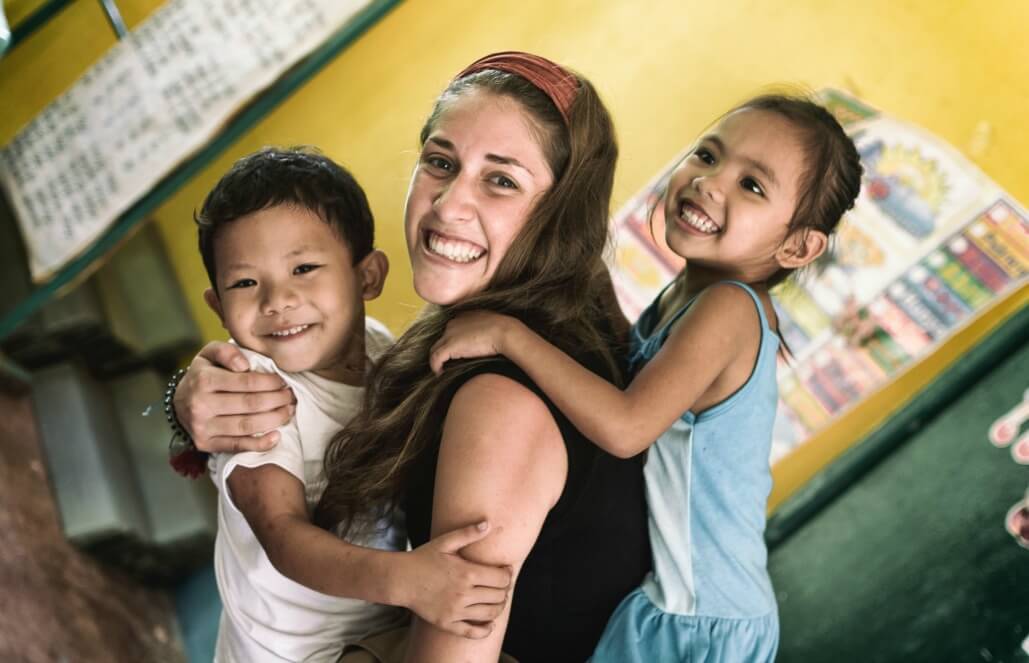 Creating Safe Spaces for At-Risk Youth in Israel
A dream come true for many, missionaries will be able to live and offer their service in one of the holiest cities in the world, Jerusalem. By helping at a local garden, volunteers will interact with struggling youth and provide them mentorship or friendship, that they may be lacking in their daily life.
Providing food to the needy is one of the best ways that a missionary can serve humanity. This project will teach volunteers how food outreach projects can be initiated as skills will be gained in working with local organizations and food banks, preparing nutritious meals for large numbers of people, on a budget, and interacting with homeless people.
Palawan Kindergarten Care in the Philippines
Missionaries have a long tradition of serving in the Philippines, having introduced Christianity to the island many centuries ago. With the Philippines being the fifth largest Christian country in the world, Christian missionaries will feel right at home as they volunteer at a local school and work with young children in kindergartens.
Teach, Surf and Skate in Cape Town, South Africa
Youthwork isn't limited to classrooms and safe spaces; this project will allow volunteers to lead groups in social activities as well as swim, surf and skate with them. Since this project was initiated, over 300 children have been taught the life saving skill of swimming, with another 80 learning how to surf.