GoEco is a leading eco-tourism company with a varied selection of affordable, ethical volunteer projects abroad. Our team is made up of experienced and passionate specialists who are eager to give you the voluntourism vacation of a lifetime!..
We act as a gateway to over 150 extraordinary community, wildlife and environmental initiatives all over the world thanks to our great partnerships. Our providers are well diversified, ranging from local community groups to renowned global organizations. All of our projects are carefully vetted to ensure every volunteer experience meets our standards and yours.
We make it our mission to help you make the most of your time abroad and that is why we start by getting to know you and your interests! GoEco provides you with all of the necessary information to help you make informed decisions about the project, the country and the time of year you want to go.
Our goal is for you to leave your host country with an even greater passion for volunteering and a desire to share your experience with others when you return home.
Don't forget to check out our Reviews and Awards!
Jonathan Gilben and Jonathan Tal met in high school and instantly became friends, bonding over their appetite for travel and adventure. After graduating, they travelled extensively together around Southeast Asia – a captivating experience for them both.
It came as no surprise when they both chose to study Geography. They wanted to learn more about the communities and wildlife they had encountered on their trip.
In Gilben's final year of study he signed up to volunteer with a sea turtle project in Mexico in search of an unique ecological experience. His experience was so inspiring that he approached the Sea Turtle Rescue Center in Michmoret, Israel about volunteering; convincing Tal to join him.
Within their first week of volunteering, Gilben and Tal thought up a pilot project where wildlife enthusiasts would come from abroad to volunteer with them. They continued volunteering at the rescue center for two years while they figured out how to bring their idea to fruition. Both Gilben and Tal became increasingly passionate about the sea turtles, deciding to participate in a sea turtle rescue project in Greece. It was on this trip that GoEco was conceptualized.
Soon after, they pushed the pilot project idea forward with approval from the Israeli Nature Park Authority. In 2006, GoEco received an official stamp declaring them a business which allowed them to bring international volunteers to the rescue center. They managed to sign up 12 devoted individuals for the first volunteer project, which turned out to be a huge success.
During the first year of operation , GoEco was primarily focused on bringing volunteers to help with sea turtle conservation along the Mediterranean coast. They then started contacting international NGOs about sending local volunteers overseas to do similar work. One of the first volunteer experiences abroad was a wildlife initiative in South Africa with a partner with whom GoEco still works with today.
Since launching in 2006, GoEco has sent thousands of individuals to participate in over 150 volunteer projects around the world. They have also expanded their office to include a passionate team dedicated to offering volunteers the best experiences abroad.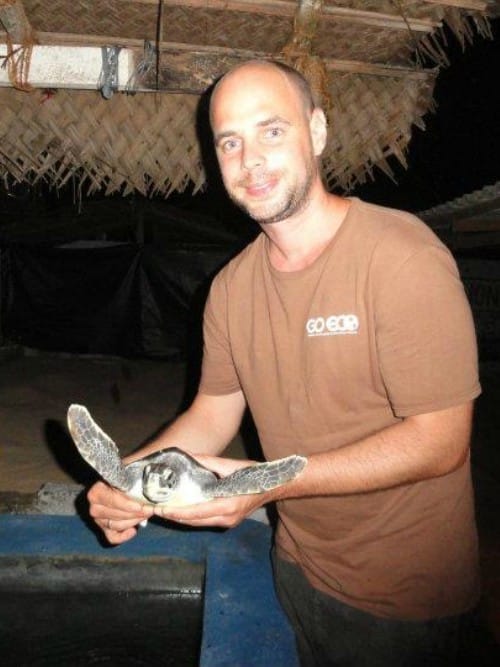 Jonathan leads the daily operations of GoEco. After completing his B.A. in Environmental Studies, he volunteered at different conservation projects. His positive volunteering experiences led him to believe that other like-minded people would also enjoy similar opportunities. He completed his M.A. degree and went on to create GoEco with his best friend from high school Jonathan Tal.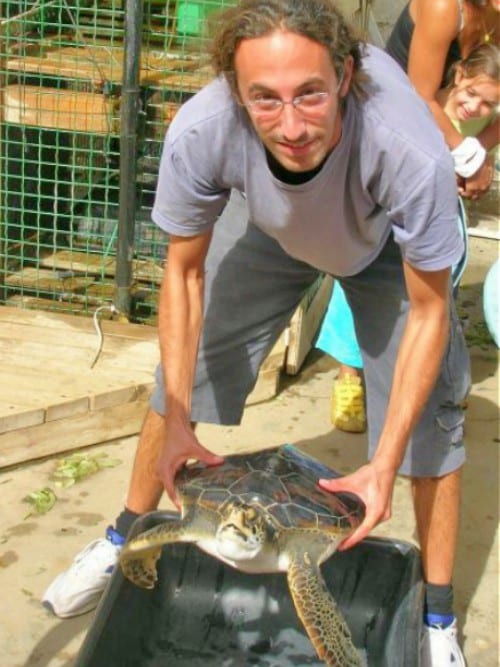 In addition to being a Co-Founder and Co-Director, Jonathan is also the GoEco Marketing Manager and Systems Manager. He holds a B.A. degree in Geography Studies and has volunteered at wildlife and conservation projects in many countries around the world. Together with high school pal Jonathan Gilben, he founded GoEco in order to offer other people the chance to be involved in responsible, green tourism.
Favorite volunteer experience:
Volunteering at the Zimbabwe African Wildlife Orphanage during Christmas and New Year was the most adventurous experience of my life! I faced my fears working with large wildlife, tried thrilling activities like the Victoria Falls gorge swing, and went on an exhilarating walking safari with Rhinos. The program had a warm and welcoming family vibe that made it truly unique. Being a part of its 50-year legacy made it even more special. It's an experience I'll always remember!
Dream volunteer project(s):
I would love to participate in the Sri Lanka Sea Turtle Rescue and Rehabilitation project. It presents a wonderful opportunity for me to volunteer with turtles for the first time. This destination also offers an exciting Adventure Tour that allows me to explore the entire island which I wouldn't want to miss.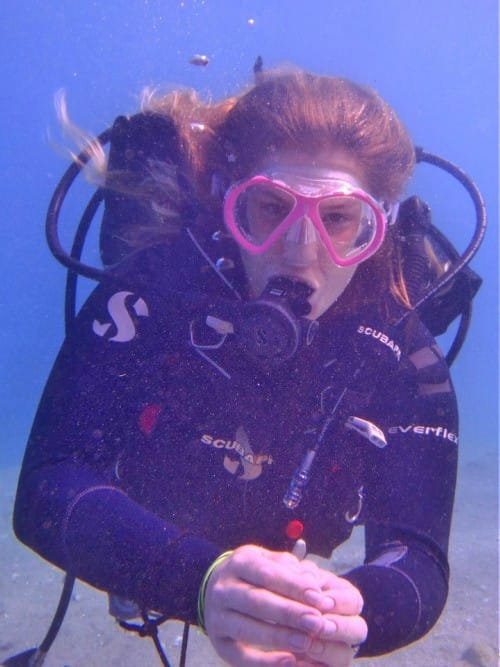 Volunteer Advisor Manager
Favorite volunteer experience:
I had the incredible opportunity to volunteer in Mozambique at the Whale Shark and Marine Conservation program. I learnt how to take identification photos of each whale shark we encountered as they each contain a unique pattern. These photos are uploaded into an international database that tracks their swimming patterns across the globe. Scuba diving in the Indian Ocean is always a treat, but the memory of launching off from the coast of Tofu and dropping off in the blue ocean will stay with me forever.
Dream volunteer project(s):
My next adventure will be to join the Wildlife Conservation and Cultural Immersion program located in Japan's Sado Islands, but not before exploring Tokyo for a weekend! The opportunity to discover a new culture and learn some of the oldest and most sustainable forms of agriculture will be a true eye opener for me.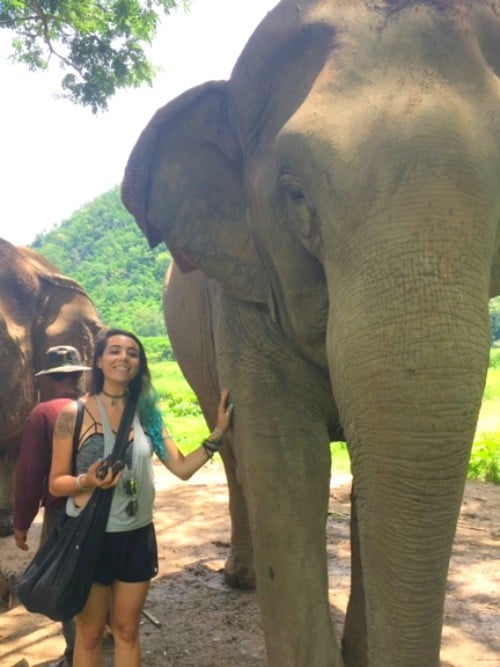 Favorite volunteer experience:
I had the chance to live out my dream to travel to Africa and volunteer at the Zimbabwe African Wildlife Orphanage. The amazing family that runs the center made me feel at home the second I arrived. I learned so much about all the different types of African wildlife and I even had the privilege to release some animals back to the wild in a nearby national park! Meeting incredible people, a trip to the stunning Victoria Falls, and getting to directly take part in wildlife conservation, was a trip I will never forget!
Dream volunteer project(s):
I would love for my next adventure to be either The Big 5 Wildlife Reserve or the Marine Big 5 Conservation in South Africa. It would be an incredible opportunity to gain knowledge and understand more of the research side of wildlife and marine conservation. Seeing animals in their natural environment, tracking species and recording data on populations, sounds like an experience of a lifetime.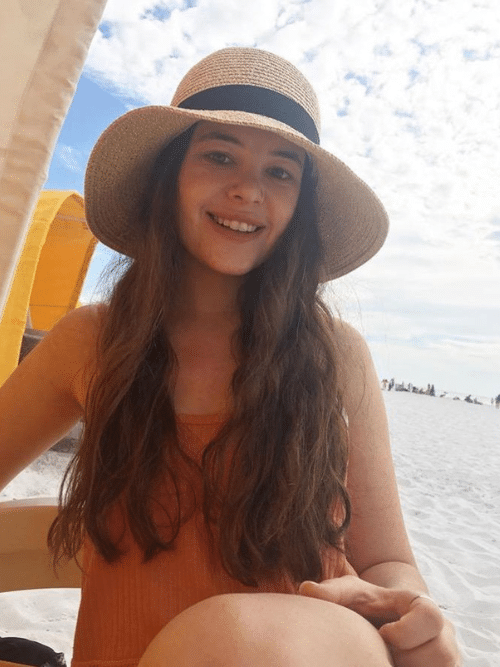 Favorite volunteer experience:
During my time volunteering at the Wild Animal Rescue Center in Ecuador I got a chance to learn about wildlife conservation and how the illegal pet trafficking industry has affected these majestic creature's chances to live free in the wild. As a volunteer we were busy all day helping the center look after hundreds of animals that are unable to be released back into the wild or are on specialized programs in order to be rehabilitated back to the wild where they belong.
Dream volunteer project(s):
I would love to visit the Marine and Turtle Conservation program in the Maldives! This program is located in one of my dream destinations and takes conservation work seriously when it comes to rehabilitating turtles back into the ocean. To get the chance to swim with the turtles in the ocean pools to help them gain their strength back would be a fist for me!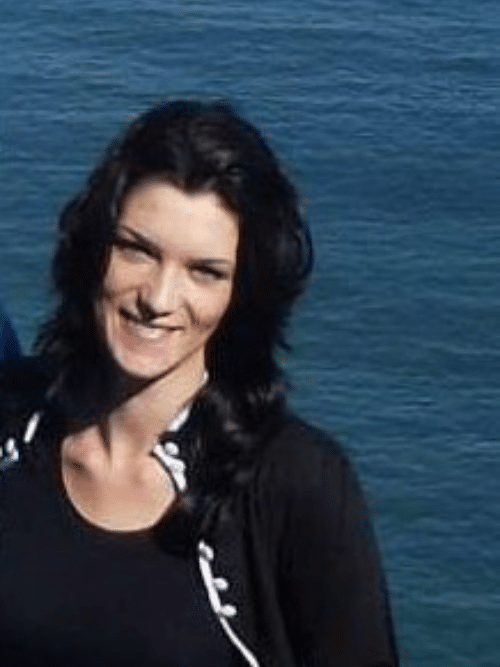 Favorite volunteer experience:
I have volunteered in the Cape Town Community Project where I got to experience first hand the diverse and fascinating culture of South Africa. This program has so much to offer, as you would be teaching others whilst at the same time they teach you so much more. 
It is a rewarding feeling to give your time to those in need and see the immediate impact that your help has on a community and their precious children.

Dream volunteer project(s):
It is my dream to visit the Belize – Private Island Marine Experience and encounter this beautiful destination with white beaches and blue water all around you.
I am most intrigued to work with the gorgeous marine wildlife while learning how to dive for conservation purposes. I think this program has a great combination of experiences as during the weekends all volunteers stay on the main land and get to explore the beautiful country too!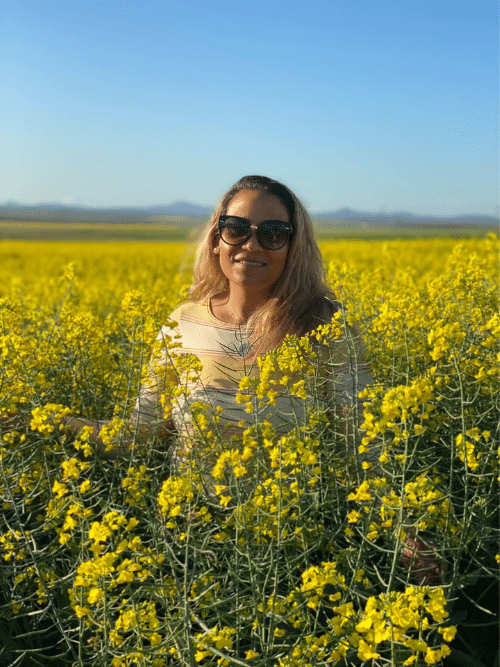 Favorite volunteer experience:
Volunteering in Cape Town's underprivileged townships, educating and caring for the vulnerable children in pre-schools was an amazing and life-changing experience! The idea of the ripple effect shows that gradually, and with enough hard work, the impact that it has, not only on the communities but also on our lives at home, is transcendent.
Dream volunteer project(s):
I love working with children; they motivate me to be a better person and so it would be incredible to join the Teaching Assistant program in the Galápagos. To be able to travel and assist in local schools will fulfill my passion to give back to the community, especially on this beautiful island. It will be a bucket list experience!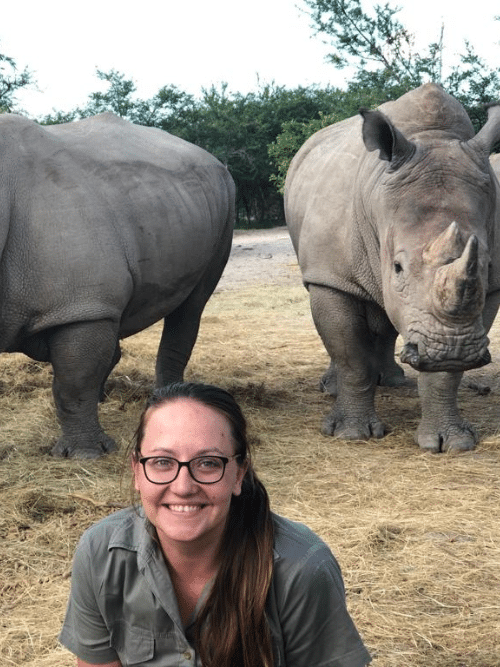 Favorite volunteer experience:
Volunteering at the South African Wildlife Rehabilitation Centre was an experience that will stay with me for the rest of my life and is the part of my life I am the most proud of. Learning about true conservation and the efforts that these teams pursue to save our wildlife has opened my mind to a new way of thinking. Living and working amongst so many different animals, from Honey Badgers to Wild dogs and Vultures to Bushbabies is what I'll miss the most!
Dream volunteer project(s):
I would love to visit the Zanzibar Teaching Assistant in Tanzania! As an older traveler, I would love to experience a real eye-opening, cultural experience like Stone Town. I believe this would be a personal and humbling experience while making a difference.