As part of our Sustainable Initiative, GoEco has teamed up with leading NGO's worldwide to offer you the chance to begin your volunteer journey abroad from the comfort of your own home.
After you've qualified to a program on our Sustainable Initiative, you can choose one of the below complimentary online courses to prepare you for your volunteer experience:
Wildlife Conservation Courses and Volunteering – Eligible for all GoEco programs
The online conservation program is designed to educate people about field research, wildlife conservation and community programs.  The curriculum has been developed to provide you with an exciting and interactive experience, learning about wildlife, field research methods and how field research data is used to develop applied conservation measures to address a specific conservation objective.
The program provides an enriching experience while giving the opportunity to directly participate and contribute to our wildlife research, conservation and community programs. You will have the opportunity to participate in our elephant, carnivores, other wildlife, and marine conservation efforts and community programs.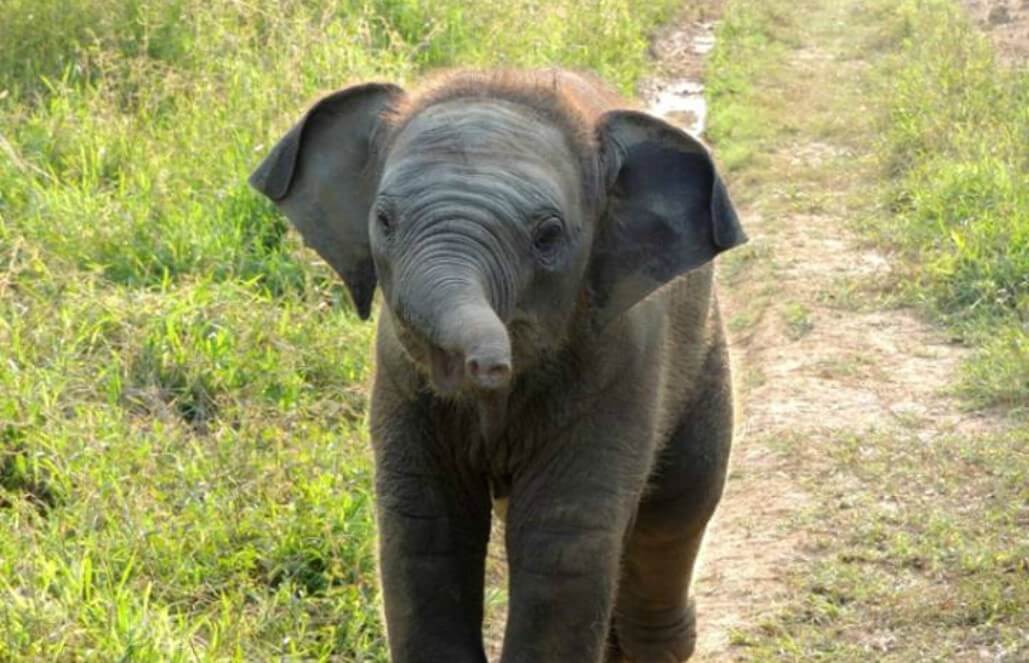 The following programs are available for you to choose:
1) Introduction to Asian Elephants (Elephas maximus)
The program will introduce as well provide you with a broad understanding about Asian elephants, their ecology, their role in culture and the need for their conservation.  It will help you to learn and improve your knowledge about Asian elephants as well as continue to participate and contribute to elephant research and conservation efforts.
2) Introduction to Marine Research & Conservation
In this program you will learn how marine research differs from land based research and its importance.  You will participate in some basic marine research methodologies and learn firsthand about threats to the marine environment, the challenges of conducting marine research and the tremendous need for marine conservation efforts.
3) Camera Trapping to Monitor Biodiversity
The program will educate you about the importance of monitoring biodiversity and how remote camera traps can be used for that purpose.  You  will learn techniques that scientists use to monitor biodiversity.  You will find camera trapping is an interesting research tool with a "wow" factor which will inspire you to develop an interest in biodiversity conservation.  You will learn how to set up a remote camera in your own backyard to learn interesting behavioral facts about common backyard animals that we pay scant attention to.
4) Project Orange Elephant (POE): A holistic initiative to mitigate human elephant conflict
This program is for people who love elephants and want to contribute to their protection. You will be contributing to the mitigation of human elephant conflicts (HEC).
The program is designed to conduct activities such as planting orange trees, collecting data, report writing, writing newsletters, updating the database, analyzing data and fundraising.   It is essential to provide farmers with orange trees and to monitor the plants that are already planted.  The orange trees act as a deterrent to elephants while providing the farmers with a sustainable income.  POE has very effectively minimized HEC for 468 farmers in 27 villages creating an environment where people and elephants can coexist.  POE is a critical and important program of the Saving Elephant by Helping People project of the SLWCS.  The SLWCS needs the support of volunteer in person and online to maintain the continuity of Project Orange Elephant.
You will have the satisfaction of helping poor farmer's to safeguard their crops, properties and lives from wild elephants while at the same time protecting elephants from getting harassed, injured or killed.
5) Individual Identification of Asian Elephants (Elephas maximus)
The identification of individual elephants is one of the first steps in studying elephant behaviour, demography, and conservation.  Very few studies of Asian elephants (Elephas maximus) are based on individual identification hence the importance of our project and this program.  By studying individually identified elephants, helps us to understand how social behaviour drives movements, reproductive output, determines population dynamics and ensures long lasting social bonds.  You wil learn in detail the traits that can be used to identify individual elephants, and examine the variability of different traits.  Most importantly you will learn how by identifying elephants, we can understand their population dynamics, factors influencing elephant movements and even monitor their health.  All of this information is crucial for their long term conservation.
Program duration:
Each program is either 2 or 3 weeks in duration and consists of 2 hour sessions twice or thrice a week.
On-line program includes:
•         Background readings in preparation for the programs
•         Presentations
•         Lesson plans
•         Interactive exercises and discussions
•         Graphics, photos, videos
•         Worksheets
•         Quizzes
•         Homework and independent assignments
*All the programs might not have all of the activities in the above list.
Once you sign up for a specific program we will inform them of the start dates, times, program syllabuses, and schedule.
Online Community Courses specific to project location:
1) Cultural Immersion and Teaching in Nepal, Bali or Fiji
This online program has designed a 2 week immersive online experience program with recorded and live modules, that will engage the participant online for 2-3 hours a day in immersive activities, as well as spend 1 week interacting with the local community online.
Week 1: Online Culture Week
Week 2: Online Community engagement