Teens who are looking for a volunteer experience abroad often wonder if they are old enough to attend. GoEco puts volunteers' safety first. We require that all volunteers be at least 15 years of age in order to travel and attend a program alone. Teenage volunteers who are 15 are eligible to join one of our three Under 18 programs that are specifically designed for those aged 15-17. Teen volunteers who are 16 or 17 may be able to join additional programs. All teen volunteers must have written consent from their parents or legal guardian.
All volunteers under the age of 15 must be accompanied by an adult in order to participate in a volunteer program abroad. Click here to view a list of our most family-friendly volunteer vacation experiences.
The benefits of volunteering during high school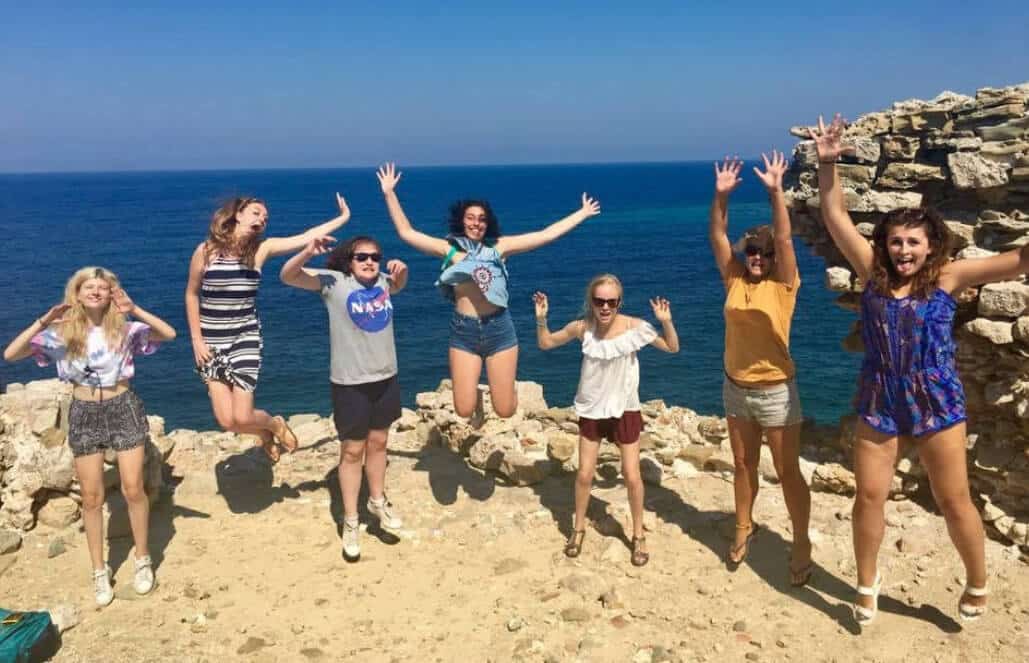 High school students benefit greatly from volunteering abroad. Participants are able to acquire new skills, many of which are necessary for college preparation. Teen volunteers will gain international experience, broaden their view of their world, meet new friends and learn how to work in a team to solve real-world problems.
While being a counselor at a summer camp is the traditional teenage experience, a  volunteer abroad experience is more fulfilling than another summer spent at a local camp. Rather than supervising children all day, volunteers find themselves in more leadership and teaching positions. Volunteers who join educational programs abroad will be able to gain valuable teaching skills in addition to learning how to engage in positive, cultural exchange with other foreign students.
Wildlife and marine conservation volunteers can live their dream of getting up-close with exotic wildlife species while learning highly scientific skills such as how to conduct proper research, and how to assess their findings. All of our Under 18 programs place a strong emphasis on data collection and research.
In addition to growing personally and gaining new academic skills, teenage volunteers will be boosting their resume by helping local communities abroad. Volunteer abroad experiences are unique and dynamic, which is exactly the kind of extracurricular activity that university staff search for in student applications.
Supervised programs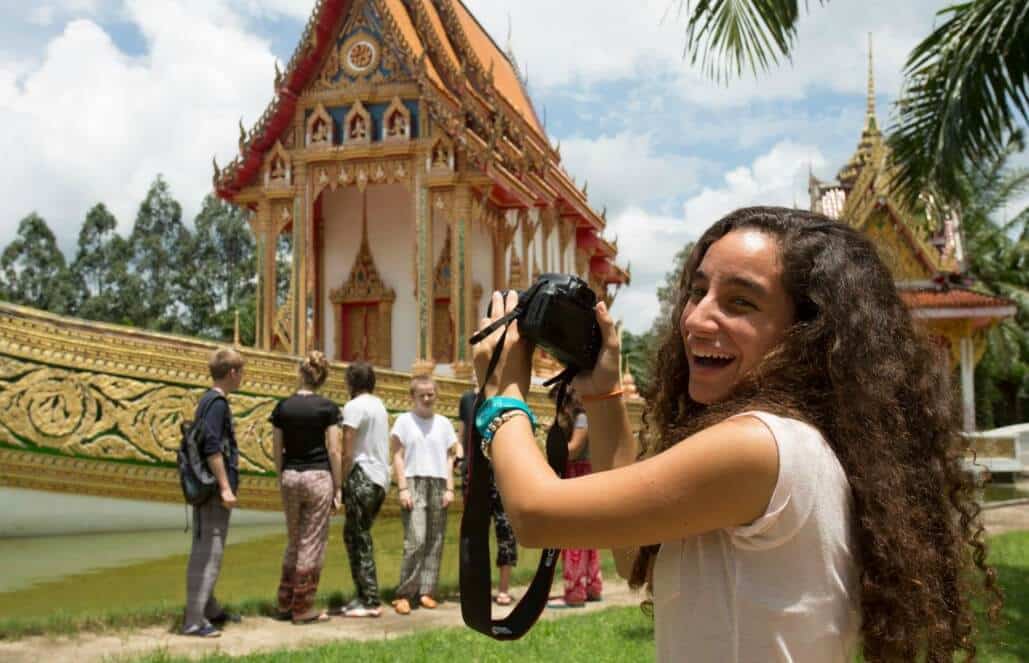 GoEco's teen-specific, Under 18 programs are highly supervised by professional teams of well-trained staff members. Teens on these programs go on supervises, group excursions and learn about the local culture.
The local staff are available 24/7 to assist volunteers with anything they may need, and the GoEco Operations Team has an emergency phone line as well. At GoEco, we are constantly monitoring our programs and in contact with local staff, so you can be sure that your child is being looked for, and in good hands.
For nervous solo travelers, we can recommend specific airlines and flights to group participants together on our Under 18 -specific trips (excluding in Ireland). Recommended airlines will offer a chaperone service; airline-provided flight chaperones who will accompany volunteers on their flight from their city of departure to their program.
Top 5 volunteer programs for high school students who are looking to do good in the world
Costa Rica – Under 18 Community Involvement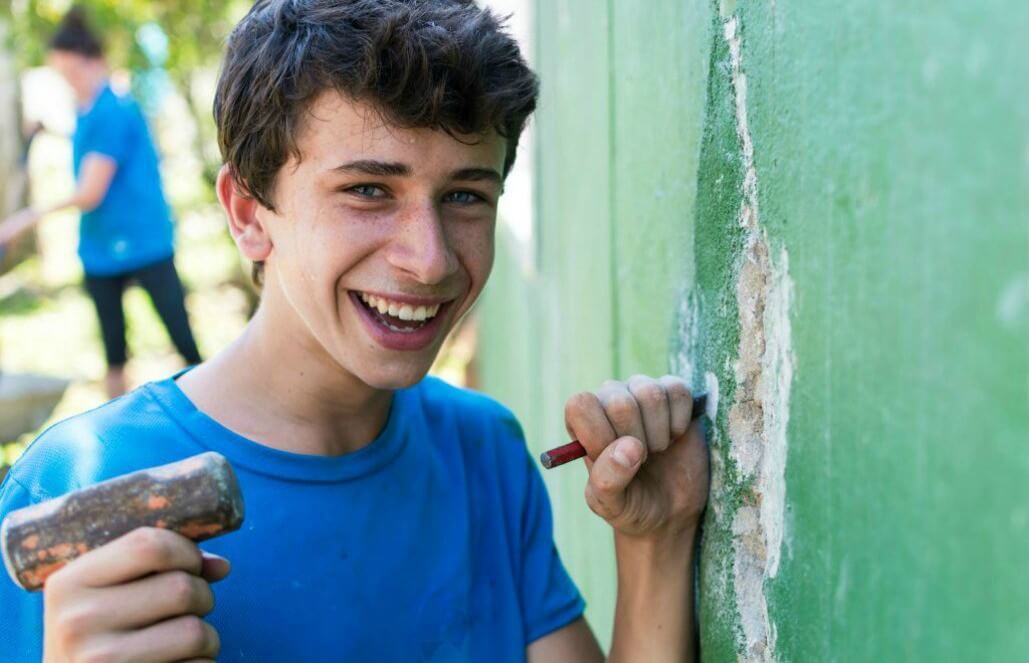 Costa Rica is not only an appealing location for teenagers, but this program works very closely with the local community of Manuel Antonio. Volunteers will be able to experience a new culture and have a chance to practice their Spanish, another useful skill to add to their resume.
This program is ideal for first-time volunteers, as it combines fun adventure tours with hands-on volunteer tasks. The volunteer work consists of helping to construct adequate buildings which will be used as educational facilities for the local children.
Volunteers stay in single-gender, shared rooms in a hostel that is eco-friendly. Participants will be able to expand their knowledge of eco-friendly daily life practices.
Mexico – Under 18 Marine Conservation Expedition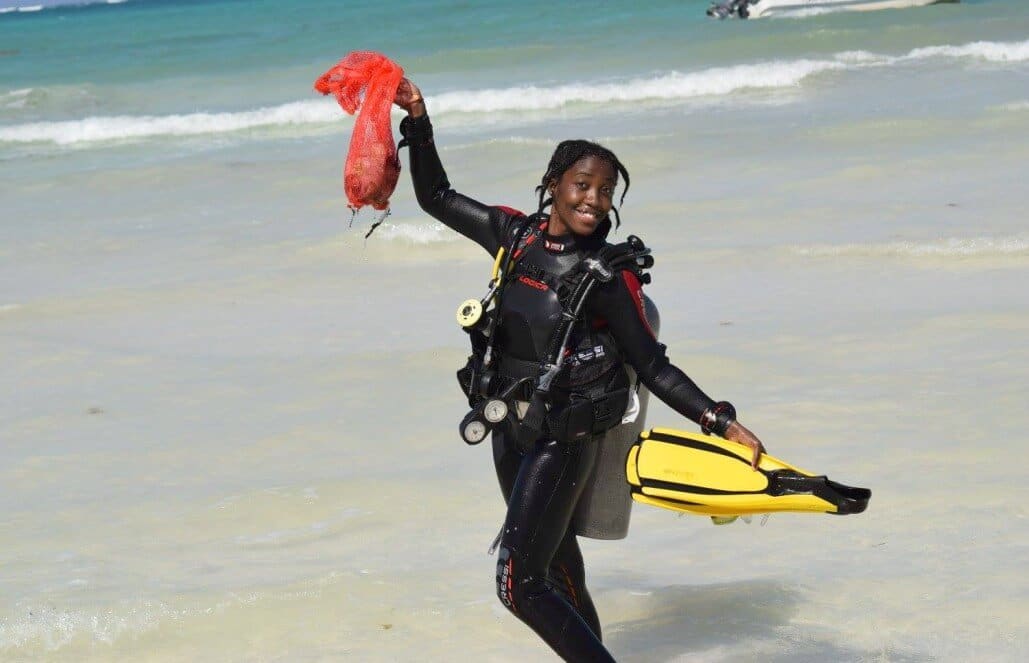 This unique teen program helps teens gain various new skills. During the first few days, participants become PADI Open Water Certified so that they can properly and safely, conduct volunteer tasks while scuba diving.
This program focuses heavily on research and data analysis. Participants work alongside professional conversationalists and dive experts each day. Participants become familiar with the different species of fish, coral and other marine life.
Volunteers also get to see how conservation organizations actually work to make a change.  All of the data collected during the project is sent to local organizations in order to help them promote marine conservation efforts.
Ireland – Under 18 Bees and Biodiversity Conservation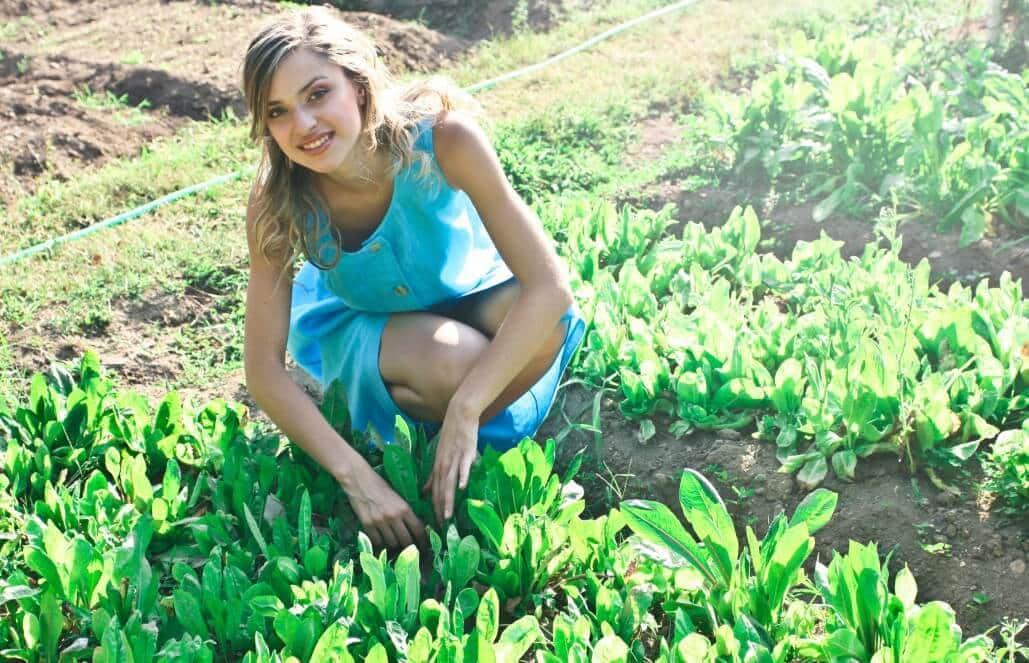 Teens will feel more than welcome at this conservation volunteer experience in Ireland! Ireland is an extremely safe country that takes the safety of children very seriously. In addition to this, English is the national language, which can be a relief for first-time travelers from other English-speaking countries such as the US and other areas of the UK.
Teen volunteers on this program get a healthy dose of cultural immersion, through staying with a local host family. All host families are carefully chosen by a local team leader who has been working with the local community for more than 30 years.
Participants on this program learn about environmental issues and work alongside conservation experts, making this a fun and dynamic learning experience. Volunteers will get to reap the rewards of creating a friendly environment that supports biodiversity. This is an excellent stepping stone for high schoolers who want to study science.
Thailand – Under 18 Sea Turtle Adventure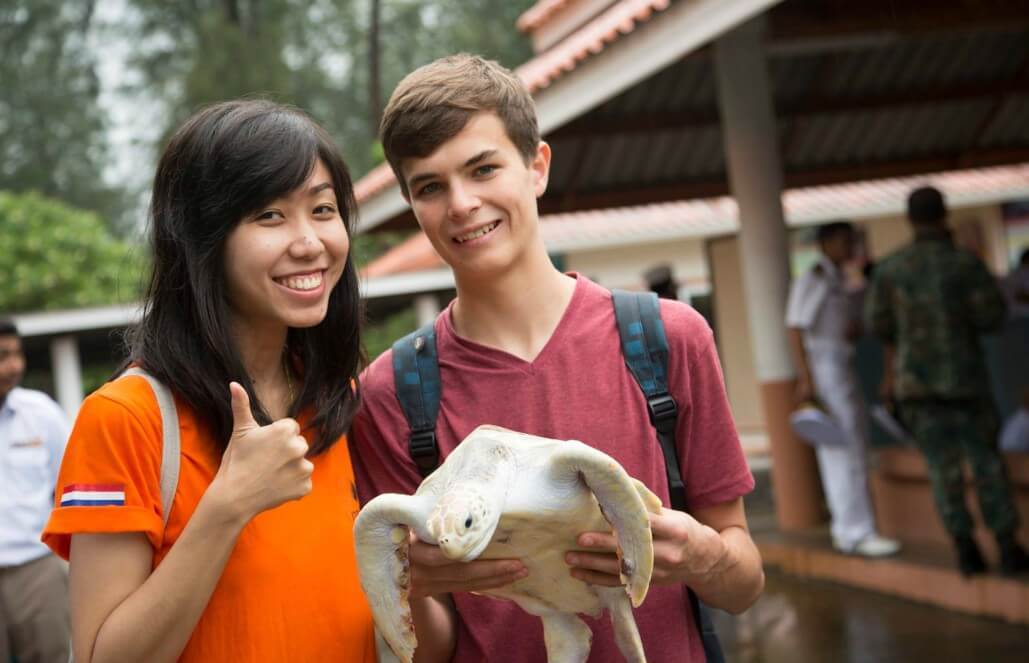 This Under 18 program is much more than an opportunity to swim and snorkel abroad. Volunteers on this program directly contribute to marine conservation efforts as well as assist in local community aid initiatives. This is the best of both worlds!
Teen volunteers on this program will get to experience the warm, friendly atmosphere of Asia, while also gaining hands-on experience in wildlife and marine conservation as well as in construction. Volunteers will learn about the different species of sea turtles, learn to care for rescued turtles and responsibly clean the local nesting beaches. Participants will also gain skills as they partake in the renovation of community buildings.
Greece – Under 18 Sea Turtle Conservation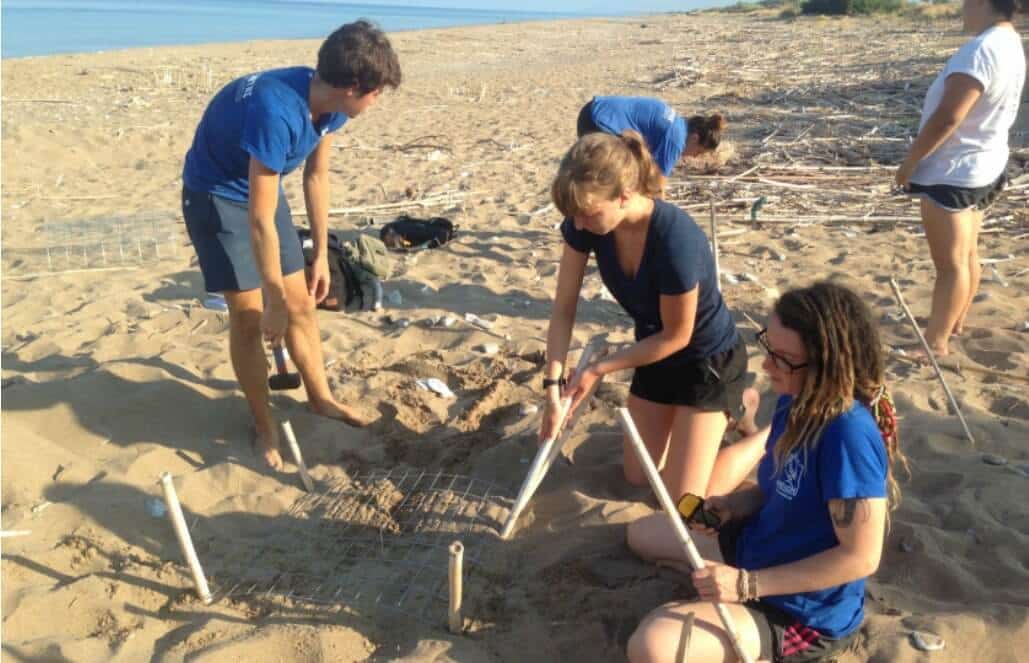 Again, this is not just a beach vacation abroad. This program teaches teenagers about the life cycle and the importance of sea turtles to the entire marine ecosystem and allows them to play a very large role in their conservation. Volunteers will take on the responsibility of helping an endangered species survive.
This program requires volunteers to work night and day, protecting turtle nests and hatchlings. Teenage volunteers learn how to search for nesting areas and how to properly record data. This program is highly recommended for high schoolers who are considered a degree in biology or related sciences.
In Conclusion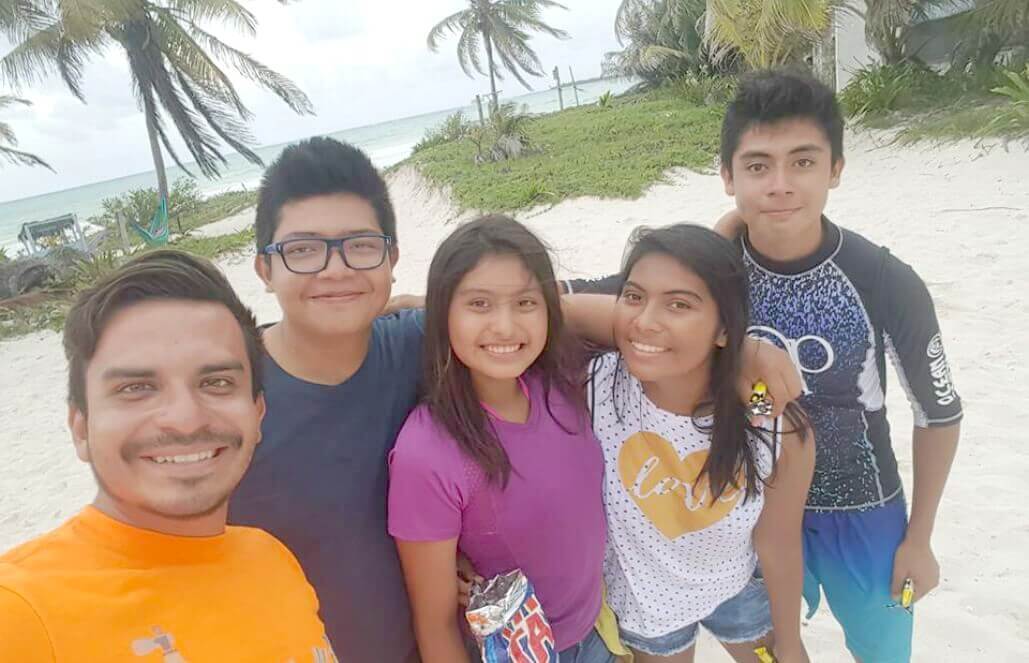 Teenage volunteers who want to give back and do good during the summer have five fantastic opportunities to do so with GoEco. Whether your high schooler is searching to build community structures in Costa Rica or to research and protect an endangered species in the Mediterranean, GoEco has the perfect opportunity!