Marine preservation is essentially the conservation of marine ecosystems and their marine life species. Ocean conservation takes many different forms, from large-scale coral reef conservation efforts to more specific conservation efforts, such as those geared towards sea turtles, dolphins and other specific marine animal species. Other opportunities with unique animals are with helping sharks in Mozambique, great whites in South Africa, dolphins in Croatia, and even manatees in Belize. Tasks in direct animal care include caring for the animals, tracking their behavior and movement and protecting their habitats.
Coral reefs around the world are facing the threat of extinction due to bleaching. Coral bleaching is when corals die off and lose their color, a phenomenon that is caused by increasingly warming water temperatures due to climate change. Why is this so problematic? Coral reefs are home to many different life forms, and the coral itself is actually alive. Volunteering in coral reef conservation includes both physical work and research. Volunteers may even have the opportunity to get their diving certification – or at least, get to snorkel. Responsibilities as a coral reef conservation volunteer include gathering data, observing ocean floors and reporting areas of coral reef damage.
GoEco works with many ocean conservation organizations, which have programs staffed by professional marine conservationists and PADI scuba diving instructors. Check out our top five programs for ocean protection below.
1. Belize – Private Island Marine Experience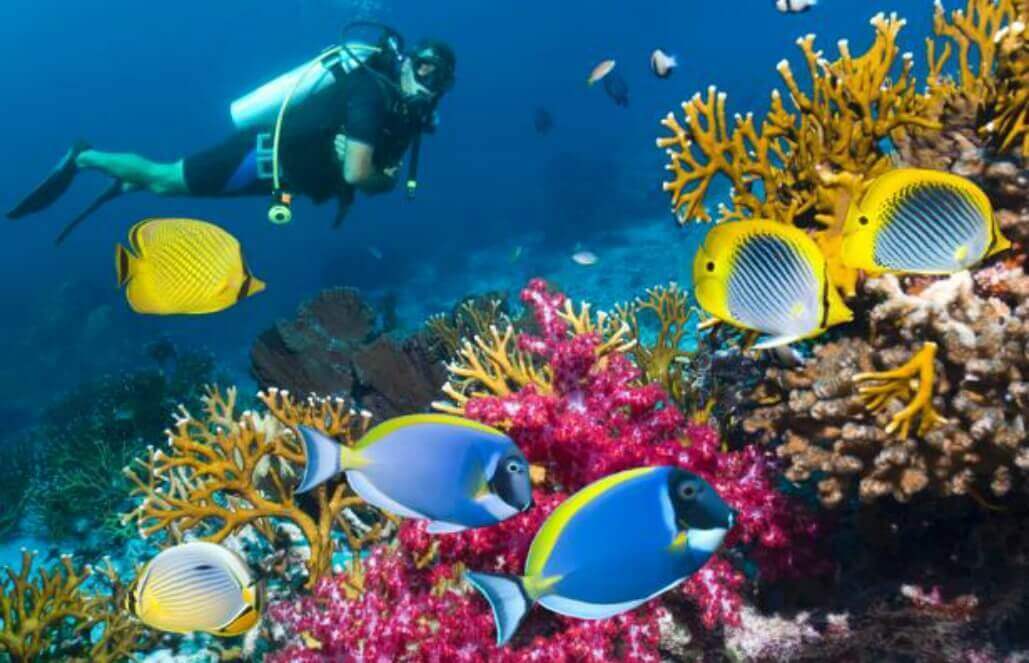 For the ultimate marine conservation vacation, look no further! Protect the Belize Barrier Reef from the homebase of a private island for a unique marine experience. Volunteer tasks include conduct survey dives, removing invasive species and contributing to a whale shark database.
Beginner, advanced and Specialty PADI scuba diving courses are offered while on this program. In fact, the cost of becoming PADI certified (beginner level) is included in the program fee!
This project is the leader in invasive lionfish removal in all of Belize! In 2019, 7841 were removed. Also in 2019, 11,645 pounds of plastic and trash removed from the ocean via our volunteer beach cleanups, 454 baby sea turtles successfully hatched and returned to the sea and 86,400 hours of conservation dives were logged. The local staff also gave 104 presentations to increase awareness and knowledge of reef ecosystems.
2. Australia – Great Barrier Reef Conservation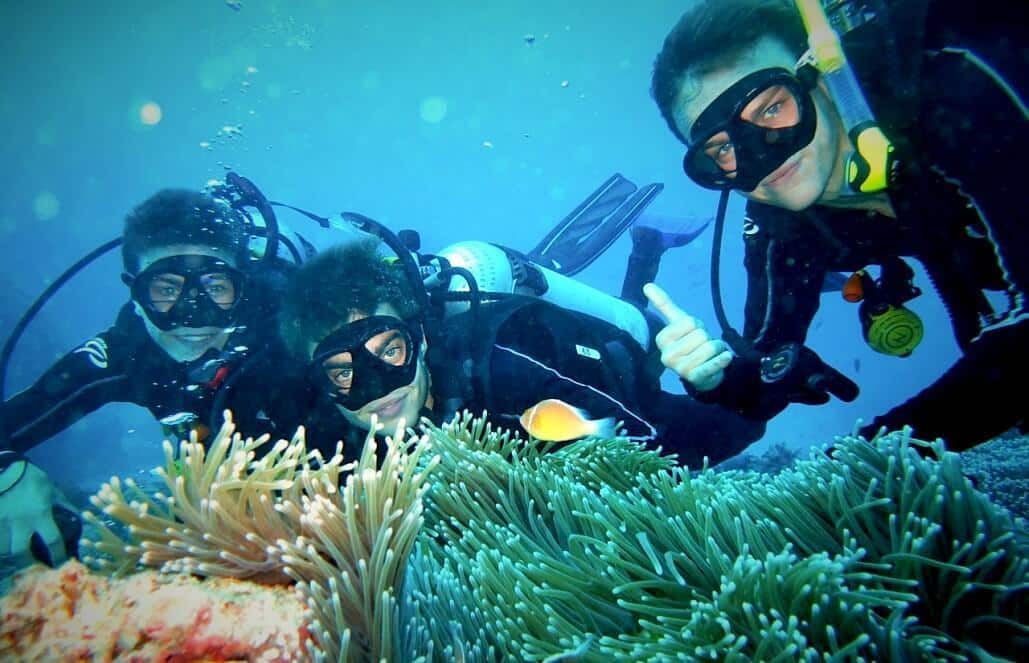 What better place to contribute to marine conservation than in the largest network of coral reefs in the world?! Join us at the one and only Great Barrier Reef in Australia for an unforgettable experience in an unforgettable place. This reef is composed of over 2,900 individual reefs and 900 islands and this is a once-in-a-lifetime opportunity.
Ocean conservation volunteers will begin by becoming PADI Open Water certified and PADI Project AWARE Specialty certified, before diving into the volunteer work. Volunteer tasks include conducting survey dives, collecting data, observing the coral reefs and even helping out at a sea turtle rehabilitation center!
This program combines ocean protection activities such as survey dives with wildlife conservation activities, making for a truly dynamic experience.
3. Maldives – Marine and Turtle Conservation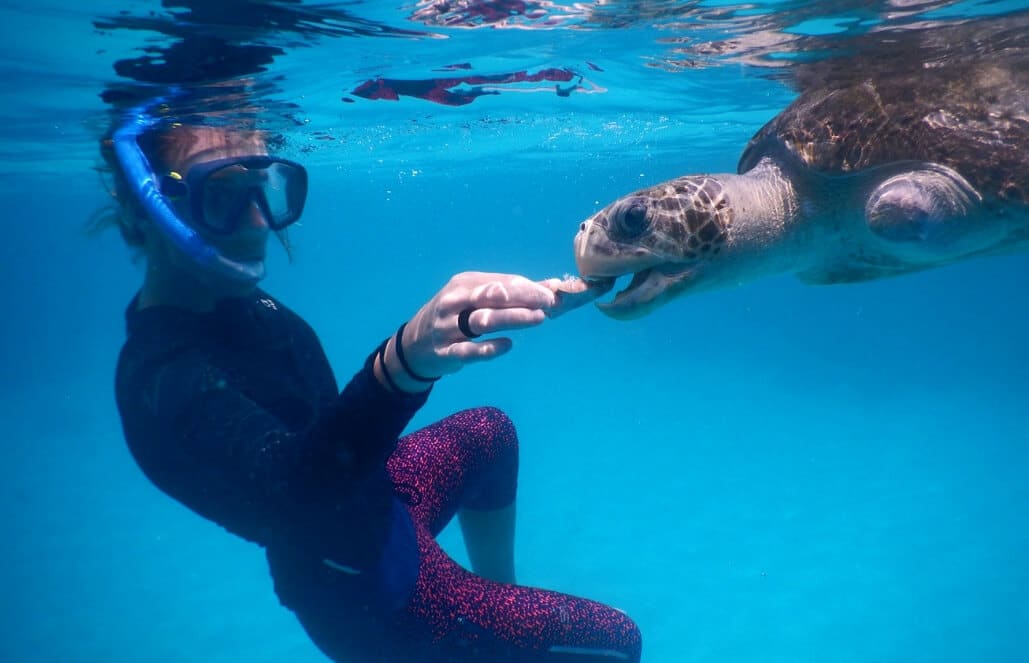 Marine conservationist volunteers who want to focus on healing injured marine animals should look no further! This program takes place at a rehabilitation center in the stunning Maldives. The turtles at this center are brought in with injuries, many from discarded fishing nets. Many of the turtles have lost their ability to dive due to injuries on, or loss of, fins.
Volunteers play an especially unique role at this program. In addition to cleaning tanks, weighing the turtles and feeding them, they also assist in rehabilitative swims! These help the turtles re-learn to dive.
Another fascinating fact is that this program has an enclosed area in the ocean, in which turtles are put to re-adapt and re-acclimate to ocean waters, before their official release into the Big Blue. In 2019, this center admitted 60 injured sea turtles, 22 of which have been released as of January 2020.
This program is the perfect fit for a marine conservation/wildlife conservation volunteer seeking to gain hands-on experience!
4. Bali – Sea Turtle Rescue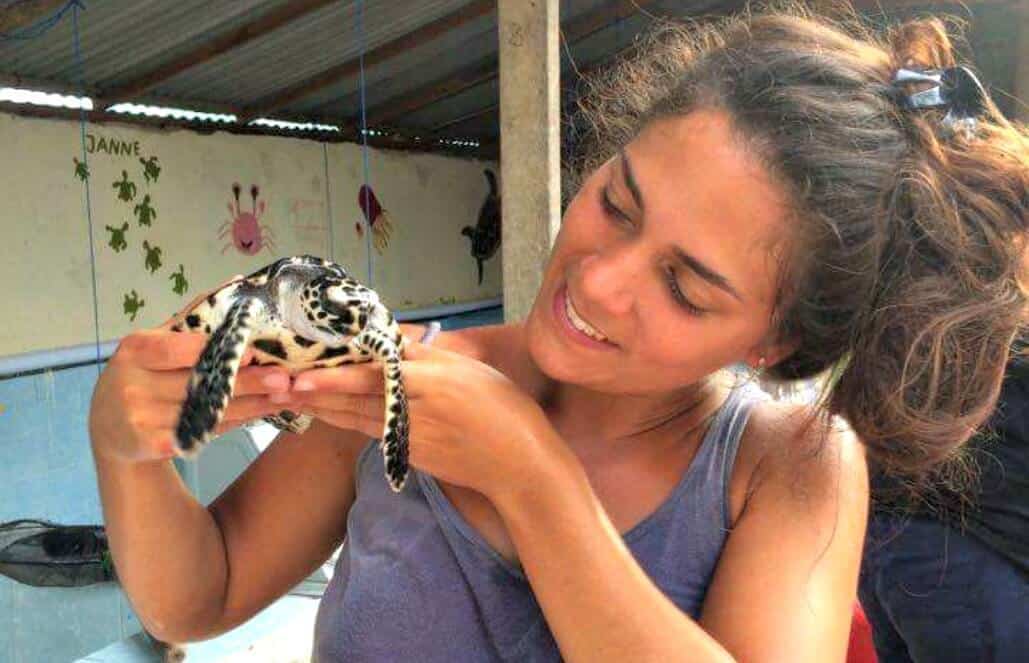 GoEco's most-loved sea turtle conservation program takes place on an exotic Balinese island! This program cares for young sea turtle hatchlings until they are old and strong enough for their release into the sea. They are often brought in during nesting season (May-October) by local fishermen who want to protect them from poachers. Daily tasks include preparing food, feeding the turtles, cleaning their tanks and monitoring their health. Volunteers will also be involved in beach cleans and promoting awareness for marine conservation within the local community.
During hatching season, sea turtle releases are scheduled for every Friday! In 2019 alone, 600 turtles hatched at the hatchery and more than 700 were released!
5. Israel – Coral Reef Conservation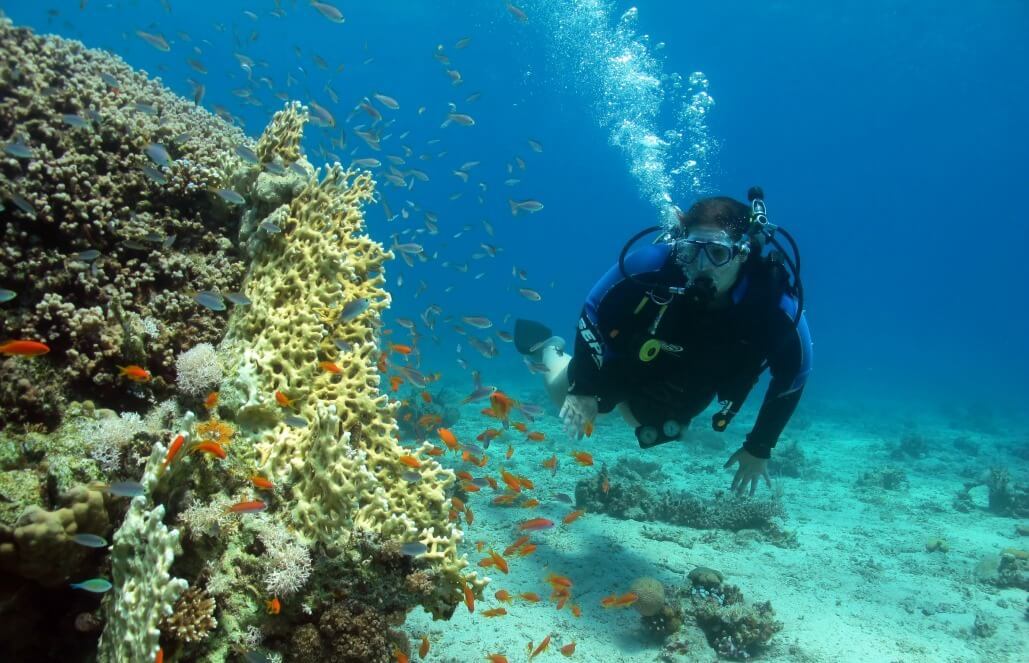 The Red Sea is home to some of the most resilient corals in the world! Although the waters are warm, these corals are not as prone to damage and bleaching as coral in Australia and other parts of the world. At this program, you will have the opportunity to protect these resilient and magnificent corals!
As a marine conservation volunteer on this program, you will be responsible for ensuring that the corals are well cared for. This coral reef reserve takes conservation very seriously, and there are areas marked off in the swimming areas where swimming is not allowed, in order to prevent damage to the reef.
In addition to monitoring the reserve beach, volunteers are involved in clearing algae and maintaining the general health of the ocean by conducting beach clean-ups.
Dip your toes in the water and join one of these top marine conservation programs! No experience is necessary- just a passion for protecting the ocean and marine life species. You can spend your days diving in the ocean, collecting data on coral reefs. You can spend your days caring for sea turtle hatchlings. Either way, your days will be filled with rewarding tasks that will allow you to gain experience as a marine conservationist.